"The Creative Journal"  An imaginative, fun, explorative, soul evoking workshop using visual arts, drawing,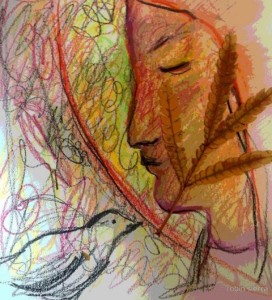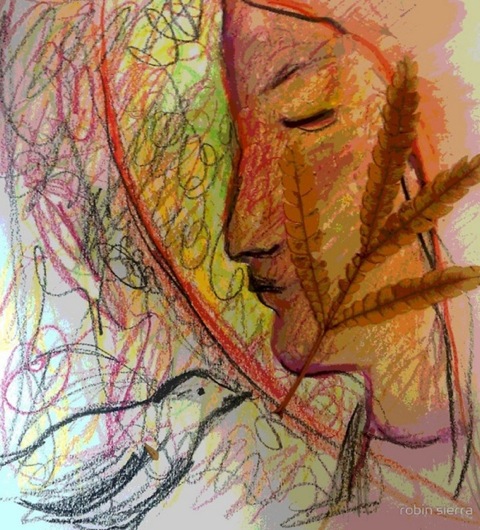 paint, collage, creative writing and meditation to give a fuller expression and deeper awareness to our lives.
No art experience necessary because we are not concerned about the craftsmanship of the visual art, the grammar and style of the writing. Instead, we are interested in freeing our child like spirit which may have been suppressed for years by trying to "make a tree look like a tree'  or to "color inside the lines'. This workshop gives you the gift of time to reflect and creatively express the soul of who you are.
Robin Sierra, founder of Green Mountain Arts has been facilitating art for personal development for over 30 years. She has taught at retreat centers, colleges and non-profit organizations including Esalen Institute, Omega Institute, Portland State University, Ghost Ranch Retreat Center, Canyon Ranch, University of Arizona Medical Center, and Tucson Medical Center Hospice.
Robin is also a professional artist whose paintings are in corporate and private collections both nationally and internationally.